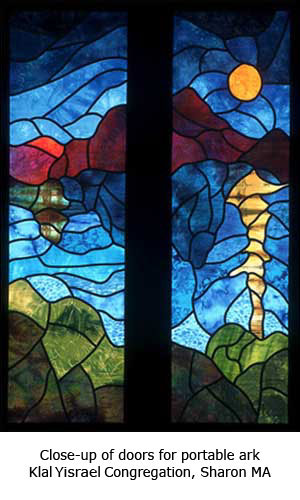 Michèle Saunders Koppelman created her first tallit, decorated with counted cross-stitch embroidery, in 1990 when her daughter Rachel became a bat mitzvah. She subsequently took up quilting, and now incorporates quilting techniques of piecing, appliqué and surface design, as well as embroidery and calligraphy, to create unique and very personal tallitot.
You can see the most recent additions to the site here: shibori tallit and Miriam's waters tallit and lavender tallit.
We've added galleries and testimonials. Be sure to check them out.
Now offering a new service:
tallit cleaning and repair
. See the letter from Dale on the
testimonials page.
TallitotByMichèleSaundersKoppelman.com